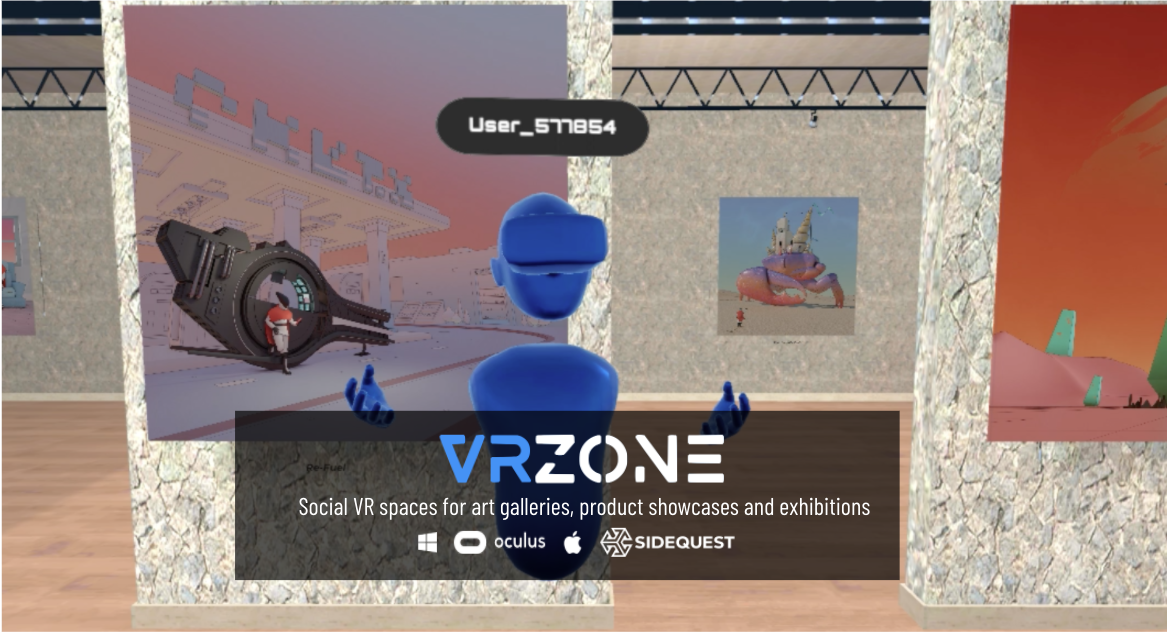 VRzone - Social VR Art Galleries & Showrooms
A downloadable project for Windows and macOS
VRzone allows the exploration of immersive venues where users can connect together while exploring art galleries, product showcases and digital events as never before.
Visit amazing immersive art collections while chatting with friends and people from all around the world.
Explore incredible 3D creations from some of the most talented and visionary artists in the world.
Join a worldwide virtual music event, dancing with other people inside imaginary locations.
Enter a virtual museum where walking among dinosaurs or ancient ruins with your students becomes a reality.
See alternative realities, surround yourself with fantastic shapes and sounds, share visual experiences as they evolve and take form. The possibilities are endless.
Request your VR space now at https://vrzone.io or contact us at hello@vrzone.io
VRZone is currently in Beta testing stage.